To:

Saltash Town Council
SAVE SALTASH TRAIN STATION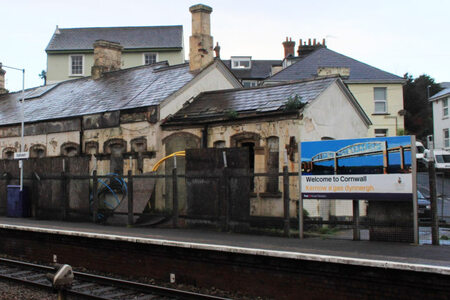 To make a bid to buy the Train Station Building in order to rejuvenate and transform it for the people of Saltash and its many users.
Why is this important?
Saltash Train Station is the gateway station to Cornwall. It is the first station to greet travelers to this beautiful county and right now it is going to rack and ruin.
This campaign is to request that Saltash Town Council make an offer on the building and facilitate its restoration to its former glory - a welcoming place to greet travelers, holiday makers, day trippers, commuters and local residents.
Saltash is such a vibrant and thriving town with so much to offer and if we had a fully operating and welcoming train station it would encourage even more people to stop off and visit this wonderful and historic town.
Many of us have children who use the station daily in order to travel to schools, near and far. It would have such an impact on their daily commute, especially on those dark winter mornings and evenings.
We already have the historic Brunel Railway Bridge running into our town so lets maximize on this and create a train station that's fit to accommodate such a feat of engineering.
Don't let the building be turned into flats!
Please take a moment to sign this petition in order to demonstrate to the Council how much of an impact this would have to the local community, and beyond.