To:

Homerton University Hospital Trust Board
Defend the NHS: Don't privatise/outsource NHS pathology services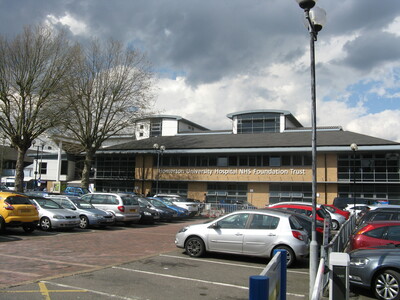 NHS staff, patients and local residents are deeply concerned at the threat to privatise the excellent pathology service (the 'path lab') at Homerton University Hospital or relocate the service outside Hackney. We call on the Homerton Hospital Board to guarantee that the path lab will not be privatised and will remain at Homerton Hospital.
Why is this important?
The path lab at Homerton Hospital is a crucial part of the hospital, providing analysis of blood and urine samples and other important tests to ensure patients receive the right diagnosis and treatment, as quickly as possible.
Trust managers had backed the development of pathology at the hospital by commissioning a new laboratory building in 2014. But the building contractors went into administration leaving the Trust with nothing but a hole in the ground.
The Hospital Board is reviewing the provision of pathology services. All options are being considered including privatisation; the Board is being advised by external management consultants. The Trust Board is due to decide on the future of the pathology service at its June 2016 meeting.
We are very concerned at the possibility that path lab services could be transferred to a "factory lab", miles across London or even in Essex. This would lead to a deterioration of samples, poorer results and a less responsive service for patients.
The Homerton is a hospital that prides itself on providing high quality services to local people and our Pathology department is integral to this. Homerton's path lab provides an excellent service. A rigorous accreditation exercise found that it outperforms many other NHS path labs.
At the moment, the path lab can respond quickly to changing local needs and new medical research. If it was privatised or outsourced, any changes would mean renegotiating contracts with another provider.
Privatisation has already left NHS Trusts with huge costs stretching into the future. It is always presented as a cheap way forward – but the price is paid later, to private firms who are profiting from our publicly funded NHS.
Please support our campaign and sign our petition (Facebook & Twitter). We can't leave the future of Homerton Hospital's path lab to the whims of a private firm. We want to keep it in the NHS, at Homerton Hospital. Let's defend the NHS and put patients before profits.