To:

Andrea Leadsom - Secretary of State for Business, Energy and Industrial Strategy
Make flexible working work for everyone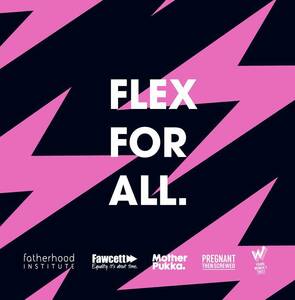 We want to change the law so that employers MUST publish flexible working options in job adverts, or justify why the job can't be done flexibly – and so that if you took the job you would have the right to work flexibly, as advertised, from Day 1. And ALL workers would have the right to request flexible working at any stage in their employment.
Why is this important?
Flexible working (part time, flexi hours, home working, compressed hours and job share) is good for the economy. It increases productivity, staff wellbeing, staff retention and company profits. The problem is there's a huge disconnect between the 9 out of 10 people who want to work flexibly and the 1 in 10 jobs that are currently advertised as flexible.
Flexible working could protect our economy for the future, research by McKinsey shows that enabling women to achieve their full potential in the workplace, including through widening flexible working, could add £148 billion to the UK economy by 2030; and when fathers work flexibly and share the childcare, mothers are twice as likely to advance in their careers compared to when fathers work traditionally.
Flexible working should not be seen as a perk for favoured employees but as a normal way to work in the modern world.
Flex For All is an alliance between: Pregnant Then Screwed, Fawcett Society, Mother Pukka, Young Women's Trust and The Fatherhood Institute.