To:

Department for Digital, Culture, Media & Sport
CORNISH PUBLIC SERVICE MEDIA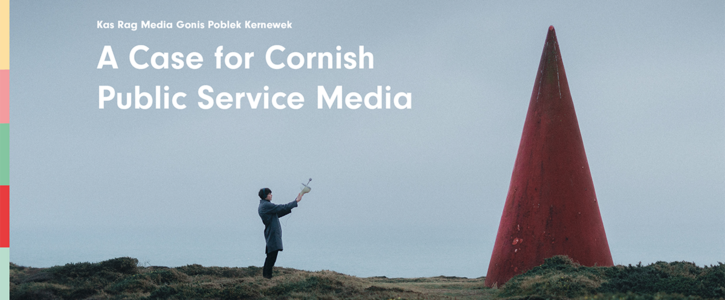 Give Cornish language and culture the equal status, recognition, respect and prominence in public service broadcasting that it deserves.
We believe the Cornish should have equal status with the other indigenous languages and cultures of Britain.
We want Cornish Public Service Media provision to sit in it's rightful place alongside BBC Cymru and BBC Alba on the BBC iPlayer.
We want appropriate commissioning and editorial processes to be established to develop and grow Cornish language and cultural programming.
Why is this important?
Every culture should have their own voice represented in the world's media, particularly in public service broadcasting.
In 2003 the Cornish language (Kernewek) received official recognition under the European Charter for the Protection of Regional or Minority Languages.
In 2014 the Cornish were granted protected national minority status under the Council of Europe Framework Convention for the Protection of National Minorities.
This means the Cornish have the same recognition as the Welsh, Scots and Northern Irish.
For more information about this campaign see:
Kas Rag Media Gonis Poblek Kernewek Derivas Berrskrif | A Case for Cornish Public Service Media Summary Report. Published March 2020.
https://www.screencornwall.com/s/A-CASE-FOR-CORNISH-PSM-Summary.pdf
Ragdres Hwithrans Darlesor Gonis Poblek Kernewek Agwedh Onan – Studhyans Arhwilas Derivas | Cornish Public Service Broadcaster Research Project Phase 1 – Scoping Study Report. Published July 2019.
https://www.cornwall.gov.uk/media/40498119/cornish-public-service-broadcaster-research-project-scoping-study-report-july-2019.pdf
Cornwall Council's BBC Charter Review Consultation Response from the Members Working Group on Cornish Minority Status here / Gwel an Konsel Kernow Keskussulyans Daswel Chartour an Kortyb Gorthyp dhyworth Bagas Oberi an Eseli war Savla Minoryta Kernewek omma:
https://www.cornwall.gov.uk/media/15197973/bbc-charter-review-response-submitted.pdf
Tweet #CornishPSM
Please sign this petition to pledge your support for the establishment of a Cornish Public Service Media
How it will be delivered
This case for a Cornish Public Service Media will be presented to the Department for Digital, Culture, Media and Sport and to the BBC Board.