To:

Greenwich Council and Greenwich University
Save and renovate Avery Hill's Victorian Mansion and Winter Garden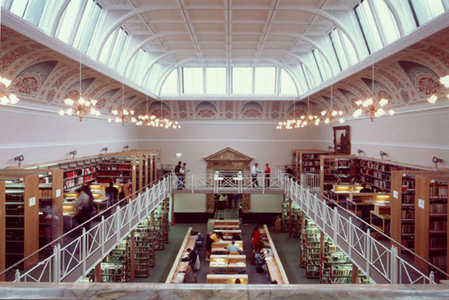 Save and renovate the Avery Hill Winter Garden, which is under threat of dereliction, for future generations
Why is this important?
The Victorian legacy of Col North at Avery Hill comprises the magnificent but semi-derelict Winter Garden, the highest in the country and second largest after Kew; and the 'hidden gem' of his former Mansion, comprising his ballroom and picture gallery (used by the University as its library); his sculpture gallery (the entrance to the library); the entrance portico and lounge (now the senior common room). See the campaign video https://www.youtube.com/watch?v=RD-AFaUGZik
Since the collapse of the University's Lottery bid in December 2014, which would have re-united the Winter Garden and Mansion into one cohesive heritage, tourist and education resource, the campaign has been seeking to revive the spirit of this bid.
Although around £4m+ funds have been pledged by the University - following representations to them by the council - from its proposed sale to the DfE for creation of a 1,100 student Harris academy boys' secondary school, the current proposal is that the Mansion becomes part of the school.
The campaign (https://www.averyhillpark.org.uk/the-campaign.html) is awaiting the final detailed proposals from the DfE, expected in the New Year.
However, in meetings both with them and Greenwich Council planners, the campaign has expressed its reservations as follows:
- excessive traffic will be generated by the new school, adding to the already generated by Crown Woods;
- access to the park by vehicle may become restricted or prohibited at certain hours;
- the impact of the school design on the view of the Winter Garden from the park;
- the impact of the school design in terms of railings and the loss of the area's natural 'Mansion' ambience;
- potential damage to the Mansion's heritage assets from use by a large boys' secondary school and the inappropriate ownership of a heritage asset by a school rather than a Trust dedicated to its preservation and use by the public for recreation, functions, art, culture, tourism and education;
- the central requirement for a viable business plan for the Winter Garden's future; the HLF saw ownership of the adjoining Mansion as crucial to its viability;
- concern over lack of proposals to re-create the three links running between Mansion and the three wings of the Winter Garden, which would create a fully flexible heritage asset.
The Campaign held a very well-attended public meeting in October 2019 and is gearing up for a major public campaign in the New Year to lobby for its agenda as the planning process unfolds in 2020.
Anyone wishing to take a part in the campaign should contact [email protected]
How it will be delivered
Was initially delivered in October 2017 but the campaign hopes to re-submit with the extra names which have been submitted since that date.