To:

Middlesbrough FC
Middlesbrough FC: Kick gambling ads out of football!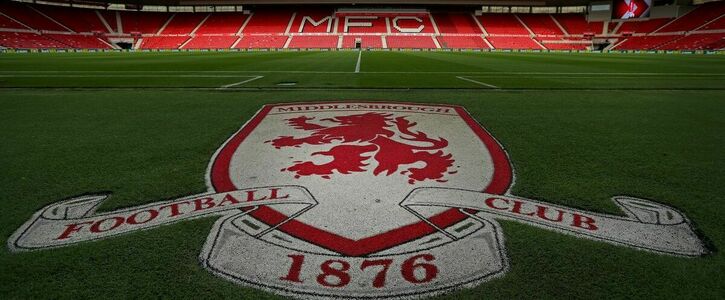 Every day at least one person in the UK takes their own life because of gambling. That's over 400 lives lost to gambling every year, including, no doubt, some Boro fans. I don't personally know of any Boro fans who have lost their lives to gambling, but the families of young people like Joshua Jones, Lewis Keogh, and Kimberley Wadsworth have made public the loss of lives because of gambling.
Why is this important?
I have experienced, in someone I know very well, the helplessness of a young Boro fan suffering from the uncontrollable need to gamble, accompanied by the guilt, the shame, the increasing debts, and the deep depression that gambling addiction causes. Ex-Boro star Paul Merson said "gambling addiction is a baffling, cunning, hideous disease that gets hold of you. Gambling addicts think they are bad people but they're not, they're ill people who need to get well."

I have read the research about how the rational part of the gambler's brain is overcome in a microsecond and the chilling facts about the gambling industry spending £1.5 billion a year on advertising, and that the industry makes 86% of online profit from 5% of gamblers – those suffering from gambling addiction, some of whom will be Boro fans.

The recent fine of £17 million for Entain (the firm that owns Ladbrokes and Coral) over its multiple failings and inaction to do necessary affordability checks is only one example of how gambling operators exploit their customers. Boro must have nothing to do with such an industry.

We need to stand together to demand that Boro has nothing to do with an industry that encourages addiction. Boro football is too good to be making money out of products that cause mental illness.

This petition is not against gambling, nor the choice of Boro supporters to choose to gamble but, since gambling addiction is recognized as an illness in the way that nicotine addiction is, we need to kick gambling adverts out of Boro football in the same way as we have kicked cigarette adverts out of sports years ago.

In the words of one of our Boro songs that I have adapted:

"We're the red army from Middlesbrough
And we stand and sing,
Kick gambling adverts out of Boro footy,
You are my Boro, my only Boro.
Kick gambling adverts out of Boro,
You'll make me happy
When skies are grey."