To:

All UK politicians
#OneLove arm bands to be worn by UK politicians in Qatar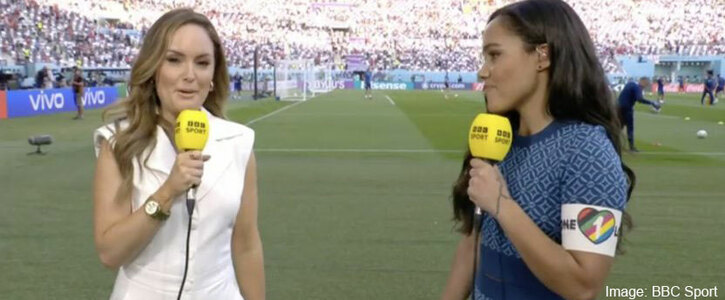 If you go to any World Cup matches in Qatar, please wear the One Love armband that European Captains were banned from wearing, as a sign of solidarity with LGBTQ+ people across the globe.
Why is this important?
I'm a queer woman who, over the last year, has become a pretty big football fan. It means this World Cup I actually feel invested in the outcome for once, and would enjoy watching some of the matches!
Except it's being held in a country where people like me can be locked up just for loving someone of the same gender. So I was glad to hear European Captains planned to wear the OneLove armband as a stance against discrimination. And then saddened when, ahead of the first England match, they had to back down or risk being booked.
German Minister Nancy Faeser wore the band during her country's match against Japan. It's a symbol of solidarity that could mean a lot to LGBTQ+ people in Qatar and around the world, so I've set up a petition asking any UK politicians who go to Qatar - in either an official or unofficial capacity - to commit to wearing the armband too.
It might be too late to change things for this World Cup, but we can at least ask those in power who go along to send a message to FIFA: You claim to stand against discrimination based on sexual orientation, but you're acting like you've forgotten that. The rest of us haven't, and we're not going to let you forget it.