To:

Secretary of State for Education, Damien Hinds
We Support Teachers to Boycott SATs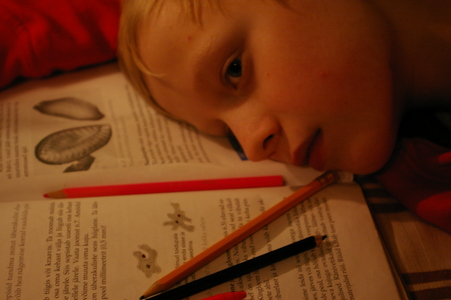 We want an end to SATs... we want our kids to be kids again.
Why is this important?
We began as a group of Year 2 parents who had had enough... enough of endless testing, enough of teachers not being trusted to teach, enough of an Ofsted driven, dull, dry curriculum aimed solely at passing National Curriculum Tests (SATs).
We want our kids to be kids again and enjoy learning for learning's sake not for Ofsted results or league table figures. Bring back the creativity and the fun - say goodbye to repetition and boredom!
In May, children in Year 2 and Year 6 sit a whole week's worth of exams... All year their curriculum has been focussed on passing these tests. Outdoor learning has decreased, childhood anxiety has increased, games have been replaced with grammar, playing with punctuation.
Parents all over the country are joining forces to show support for a SATS boycott and a return to teacher led assessments which value individuality and creativity in the school setting.
The assessment system in 2016 was described as a 'car crash'. Since then we have seen two Education Select Committees deliver damning verdicts on SATs and their effects and we have heard from numerous surveys of teachers and headteachers that they think that SATs are damaging to children, teachers and schools - both primary and secondary.
We have also seen the creation of More Than A Score - a campaign group made up of parents, teachers, early years specialists and mental health professionals - all of whom are saying together that SATs must go!
Many parents around the country are now planning their own boycotts of SATs with their children - and many more are speaking out against SATs, joined by increasing numbers of teachers. We would love ALL teachers to join us in this campaign and to openly speak out against SATs and to boycott them.
For more info:
https://www.morethanascore.org.uk/what-we-do/sats/
https://letthekidsbekids.wordpress.com/year-6-sats/
https://reclaimingschools.org/2018/03/18/protecting-children-from-primary-school-tests/
We want to work together with teachers to change the system.
How it will be delivered
We delivered the petition as it stood, at over 47,000 signatures, to the DfE offices in London on 3rd May 2016. This was filmed by national media. We want to deliver the petition again - this time to Damien Hinds - when it reaches 100,000.