To:

UK Government
Prevent Government removing DVLA services from the Post Office from April 2024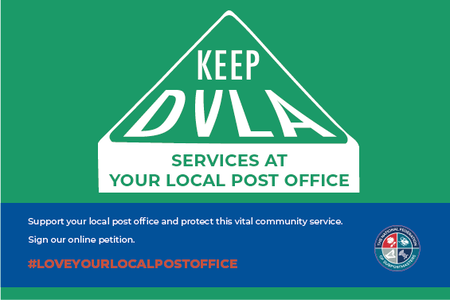 The NFSP calls on Government to reverse its decision to remove DVLA services from the Post Office network from the 31st of March, 2024. If this is refused, this then begs the question whether the Government wants a Post Office network?
Why is this important?
Six million people use the Post Office network for accessing DVLA services per year. Half use cash as a payment method, linked to the cost of living crisis. As banks exit the High Street and communities across the UK, there is a growing requirement for a national infrastructure that can provide vulnerable customers with essential face to face services. The existing network of privately-owned small businesses that make up the Post Office is the obvious solution to support these vulnerable groups.
How it will be delivered
We will deliver this to 10 Downing Street