To:

Gillian Keegan MP, Secretary of State for Education and Jeremy Hunt MP, Chancellor of the Exchequer
The Nature Premium Campaign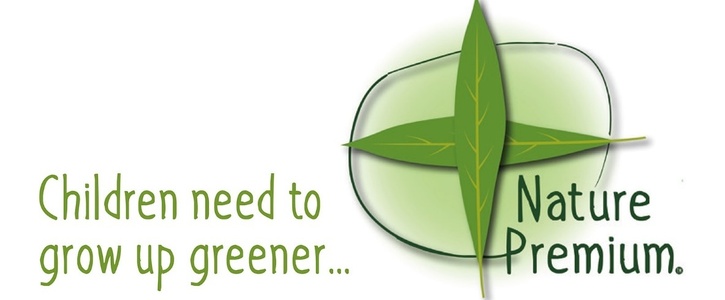 We are calling for the UK Government to introduce a Nature Premium to guarantee regular time in nature for ALL children and young people, with additional funding and support for those who need it most.
Each school would receive a 'Nature Premium' - additional funding each year from the Department for Education to enable regular access to nature for all children. The investment would represent a statutory requirement for schools to regularly take children into nature. How this funding is spent would be up to the individual school based on their circumstances. 'Nature' could mean wild school grounds, woodlands, wetlands, gardening, conservation, Forest School, farms…
The Nature Premium model is based on the existing Sports Premium, introduced after the 2012 London Olympics, which sees each school receiving a pot of money to ensure every child participates in sport. The Nature Premium would work similarly - each school would receive additional funding each year from the Department for Education. However the Nature Premium differs to the Sports Premium in it's focus on levelling up access to nature. Schools with a higher percentage of free school meals will receive more funding, further enabling children in areas with less access to nature.
We believe that the Nature Premium is an idea who's time has come. This commitment to the future of our environment, economy and health will allow our children to Grow Up Greener.
Why is this important?
Nature Premium Ticks All the Boxes
We are campaigning for a positive, long-lasting change for our children, environment, economy and society.
A Nature Premium would…
MAKE CHILDREN HAPPIER & HEALTHIER AND SET THEM UP TO LEARN
Supporting good mental health:
 Increased self-worth
 Increased resilience
 Supporting eudemonic wellbeing
 Improved social functioning
 Reduced stress
 Reduced eco-anxiety
Supporting good physical health:
 Reducing obesity levels
 Increasing daily activity levels
 Building muscle co-ordination
 Increasing Vitamin D levels
 Building immune systems
 Natural active play builds core skills especially when the play is child-led.
Supporting learning:
 Engages children with learning
 Has a positive impact on behaviour
 Leads to a greater understanding of nature
 Makes lessons more enjoyable
 Fulfils an Ofsted Framework requirement to create an enriched curriculum
 Support children's creativity, PISA criterium 2021-22
FALL IN LINE WITH GOVERNMENT POLICIES & STRATEGIES
 DEFRA – 25 Year Environment Plan
 Dept for Education - The DfE Planning Guide for Primary Schools and the supplementary guidance 'Implementing protective measures in education and childcare settings'
 The Ofsted Education Inspection Framework 2019
 Children's Act 2004
 HM Treasury commissioned Dasgupta Review 2021
 DEFRA commissioned National Food Strategy 2021
LEVEL UP REMOVING THE INEQUITY OF ACCESS TO NATURE
Improves social inclusion, and it is fair to all:
 Increased diversity in the countryside
 All children treated equally
 Build children's understanding of how they fit into the British countryside.
 A ring-fenced funded, statutory requirement would empower schools to teach nature.
 Learn to respect nature and the Country Code
ENCOURAGE SAFER LEARNING OUTSIDE
Reduces the risk of COVID-19 infection:
 Children learn to manage their own risk
 Children understand good hygiene
 Children learn how to stay safe in the countryside
 Children see how time passes, seasons change, see that change can also be good
 Children can be more dispersed than inside
SHOW INTERNATIONAL STATESMANSHIP
As Britain led the Industrial Revolution, we can now lead the Nature Revolution:
 UNCRC Article 12/29/31
 OECD children's wellbeing indicator set
 UN decade of ecological recovery
 World Economic Forum Global Risks 2020
 UN Sustainability Development Goals
 COP26
 Net Zero target
 Plans for a green industrial revolution to Build Back Greener
TRANSFORM A GENERATION TO BE STEWARDS FOR THE PLANET
The Nature Premium would establish:
 Children and Young People engaged with caring for their environment
 Whole school communities empowered to live sustainably
 Families inspired to learn with and from their children about nature
 Communities taking responsibility for local biodiversity
 A skilled and knowledgeable generation contributing to a new greener economy
 Inspiration to focus on career paths in both heritage and new 'green' industries
How it will be delivered
The Nature Premium Campaign is working alongside the Department for Education. Stakeholder support, including wide public backing, is crucial to these ongoing conversations. This petition will be used as evidence for the Department for Education to show the wide base of public support that the campaign has from a diverse range of people across the UK.
We urgently need a Nature Premium to help our children Grow back Greener. Sign the petition today.