To:

The Museum of the Home
Remove the statue of slave trader Robert Geffrye in Hackney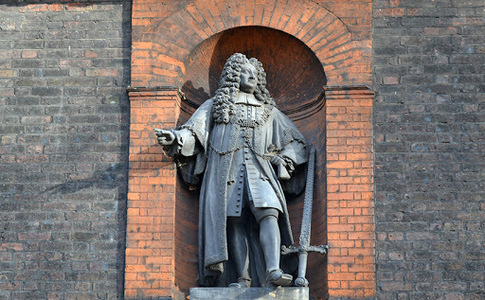 Remove the statue of slave trader Robert Geffrye from the Museum of the Home in Hackney.
Why is this important?
We should condemn, not celebrate, the slave traders of England's past.
Sir Robert Geffrye (1613–1703) was an English slave trader. He made his fortune with the East India Company and the Royal African Company and used this money to build the Alms Houses that became the Museum of the Home.
There was recently a huge public consultation on the future of the statue, where 71% of people said the museum should take down the statue. The museum board then ignored the wishes of local people, and ignored the recommendation from their own internal paper, and instead bowed to pressure from a culture secretary Oliver Dowden to keep the statue in pride of place. This is shameful.
Robert Geffrye should be condemned to the history books so that we can learn from the shameful past. He should no longer be celebrated with a prominent statue. Take him off the front of the building perhaps stick it down in the basement of the museum as an exhibit where we can teach children about how horrible the slave trade was.
Notes:
FOI request: Board minutes and public consultation results
https://www.whatdotheyknow.com/request/minutes_of_the_board_meeting_whe#incoming-1648912
Museum Felt 'Extremely Compromised' By Minister's Plea To Keep Slave Trader Statue
https://www.huffingtonpost.co.uk/entry/museum-of-the-home-robert-geffrye-statue_uk_5f480bb2c5b6cf66b2b4ed4c