To:

The Lord Chancellor
Save our legal safeguards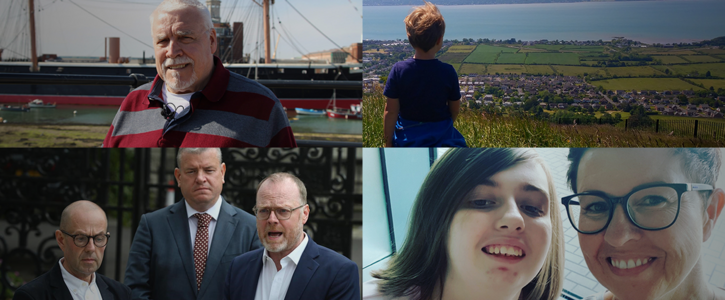 Lord Chancellor: Don't fundamentally weaken vital legal safeguards like the Human Rights Act and Judicial Review that allow ordinary people to challenge powerful state bodies when they get things wrong.
Why is this important?
We have all – in different ways – needed to use the law to protect our families or challenge public bodies when they make mistakes that don't comply with the law.
That is why we are opposed to the Government's plans to reduce protections under the Human Rights Act and restrict judicial review - changes that would make legal challenges like ours harder to bring.
Help us send a strong message to the Lord Chancellor that the right of ordinary people to be treated fairly by holding government and state bodies to account is too precious to be tampered with.
Stewart: My elderly mother-in-law, Eliza, needed judicial review after the council wrongly refused to pay for the costs of her care.
Magda: My seven-year-old son Ian, is happy and settled at school - thanks to judicial review.
Daniel: Without judicial review, my bright and sporty daughter would have dropped out of school and would not now be in her final year of university.
Tina: We took legal action as a last resort when my learning-disabled teenage daughter Lauryn was left without schooling or support during lockdown
Joe Ousalice: I used the law to get my medals back, when I was kicked out of the Navy after 18 years because of my sexuality.
Trevor Birney: My experience shows how much journalists like me need legal protections to defend our right to publish important stories in the public interest
All of us were protected by laws and legal procedures which have long been a cornerstone of our democracy - and we want to ensure those protections are still there for others in future.
That's why we're starting this petition with support from Liberty. Please sign today.
******************
Read our stories in full on the Liberty website https://www.libertyhumanrights.org.uk/issue/how-i-stood-up-to-power/