To:

Bristol City Council
SNCI sites and the Bristol Development Plan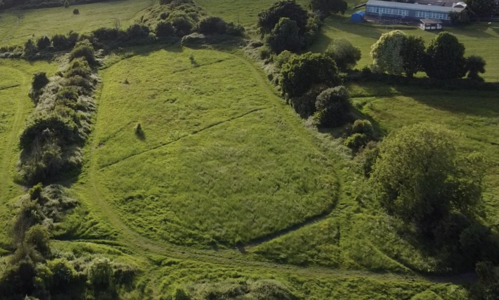 We the undersigned ask that the Council take seriously its commitments to nature by correcting the local plan map (the Site Allocations and Development Policies Map) to show the correct designations and boundaries of Sites of Nature Conservation Interest (SNCIs).
Designations and boundaries were improperly altered at the time the 2014 Local Plan was adopted.
According to government guidance and the Designated Sites Protocol adopted by the Council, SNCIs can only be de-selected by Local Sites Partnerships (LSPs) "if their nature conservation interest deteriorates to such an extent that they no longer qualify as Local Sites". This did not happen and the LSP has not de-selected these SNCIs since.
Instead, when the local plan documents were prepared, BCC allocated all or parts of these nature conservation sites for development, unilaterally removing their SNCI designation or altering boundaries without involving the LSP. As this was an error, these SNCI designations should now be restored so that the local plan map is accurate.
The designations and boundaries should be restored for the following SNCIs, which were all allocated for development:
1. BC1 – Airport Road.
2. BC16 – Brislington Meadows.
3. BC49 – Malago Valley.
4. BC54 – Novers Common.
5. BC64 – St Anne's Valley.
6. BC80 - Pigeonhouse Stream and adjacent Meadows.
7. BC108 – Bonnington Walk.
Why is this important?
Bristol Tree Forum has presented compelling evidence both to the Mayor's office and to Council officers that the local plan map is incorrect, yet the administration declines to correct it, even though it has the power to do so by a simple resolution of Full Council. We have even drafted a resolution to enable this to happen. Here it is:
Draft Motion to Full Council 11 July 2023
This council notes that, when the Site Allocations and Development Policies was adopted in July 2014, the following designated Sites of Nature Conservation Interest (SNCI - code 'BC') had Site Allocations (BSA) placed on them:
1. BC1 BSA1110 - The Hangar Site and Filwood Park, north of Hengrove Way.
2. BC16 BSA1201 - Land at Broom Hill, Brislington.
3. BC49 BSA1305 - Land to the north-west of Vale Lane, Bedminster Down.
4. BC54 BSA1124 - Kingswear Road, Torpoint Road and Haldon Close.
5. BC64 BSA1205 - Wicklea and adjacent land, St Anne's / Broom Hill, nr Brislington.
6. BC80 BSA1108 – Land at Novers Hill, east of Hartcliffe Way and west of Novers Lane / Novers Hill.
7. BC80 BSA1114 – Land at Novers Hill, adjacent to industrial units.
8. BC80 BSA1119 – Land to east of Hartcliffe Way, south of the Waste Depot.
9. BC108 BSA0402 - Bonnington Walk former allotments site, Lockleaze.
The Site Allocations and Development Policies Map (the Map) was published at the same time. This unilaterally altered the boundaries of the SNCIs above so that the areas within them which were overlapped by these BSAs were excluded, even though their boundaries had not been changed by the Local Sites partnership, the only body authorised to alter or de-designate SNCIs.
This council believes that these changes to the Map were made in error and that the Map, which does not form part of the Bristol Development Plan, now needs to be corrected to show the true boundaries of the SNCIs affected.
This council resolves to correct the Map to show the correct boundaries of the SNCIs affected.
All that the Council needs to do is pass this resolution and then instruct officers to correct the local plan map.
We call on Bristol City Council to take its commitments to nature conservation seriously and amend the local plan map.