To:

Historic Scotland, Scottish Culture Secretary Fiona Hyslop
Stop entry charges at Glasgow Cathedral
10/04/15: Historic Scotland recently announced that "We have now put on hold indefinitely preparations for introducing admission charges at the Cathedral".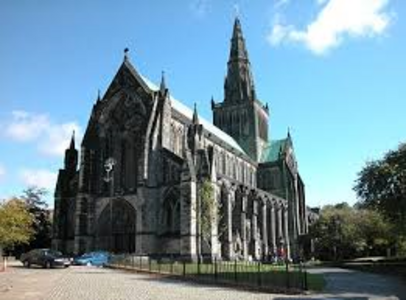 Stop entry charges at Glasgow Cathedral being imposed by Historic Scotland. Access to a building of such historic and religious significance is a civic and human right: people of all faiths and none should have the right of entry without payment.
Why is this important?
For more than 800 years Glasgow's St Mungo's Cathedral has been serving its parish, city and country, and has been freely open to all who wish to enter. Historic Scotland (who have the care of its fabric and maintenance) intend to bring in admission charges at Glasgow Cathedral from the 1st April. The reason for such a move has been stated to be due to financial pressures on Historic Scotland and the need to make 'its properties' pay.
If you agree with the principal that access should be free of charge to a building of such historic and religious significance, please sign this petition
If Glasgow Cathedral' belongs' to anyone it is to the people of Glasgow. It belongs to the congregation who regularly worships there and to the thousands of Scottish people from the city and the region who come with their organisations and families every year to their special services. Glasgow people come at other times too, either simply to enjoy their heritage or because their personal history intersects with that of the families named in the Cathedral's monuments, war memorials and stained glass windows.
Hundreds of thousands of international visitors also come every year. When they enter Glasgow Cathedral, the welcome they receive through access freely given reflects the humanity and warmth of a great city and country. Are they now to be made to pay to enter this building of national and international historic and religious significance?
All museums in Glasgow are free. If Historic Scotland has its way the cathedral would become the only treasure house of art, architecture and history in the city for which admission would be charged. The Cathedral belongs to all those who need somewhere for private thought when life is challenging, who seek solace, or to leave their heart-breaking requests for help through prayer. Will Historic Scotland turn them away if they cannot pay?
As a concession, I believe it has been intimated that admission might be free on Sundays. This would have the result of making the management of the experience of the expected even larger numbers of visitors and the pursuance of morning worship and evensong mutually difficult and uncomfortable.
Please, if you agree with the principal that access should be free of charge, sign this petition.