To:

Roseanna Cunningham: Cabinet Secretary for Environment, Climate Change and Land Reform
Stop Toxic Salmon Farm Chemicals Polluting Scottish Lochs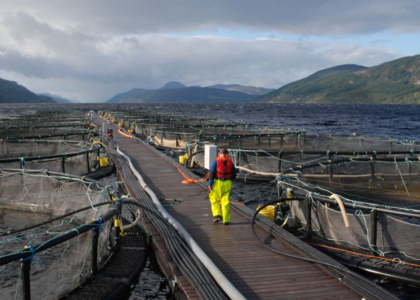 We are calling on Roseanna Cunningham MSP, Cabinet Secretary for Environment, Climate Change and Land Reform to:
- Ban the use of Formaldehyde in freshwater lochs until a public consultation on its safety and use can be held
Why is this important?
More than 22 tonnes of formaldehyde, which causes cancer and is used as an embalming fluid, were poured into cages to disinfect salmon in Loch Ness, Loch Sheil, Loch Lochy and seven other lochs over nine months in 2019.
Residents of Lochaber and elsewhere in the Highlands are rightly worried as many of these lochs feed public water supplies.
Formaldehyde is a colourless, strong-smelling gas used in a liquid solution called formalin to treat farmed salmon in freshwater lochs. SEPA, which authorises its use, says that uncontrolled releases "have the potential to cause significant harm to the environment". The chemical was classified as a human carcinogen by the UK government in 2016.
New data released by Sepa disclosed that a total 22.4 tonnes of formaldehyde were used by 12 fish farms on 29 occasions between April and December 2019. Seven companies were given permission to apply the chemical, with the vast majority – 19.6 tonnes – being used by Norwegian-owned Mowi, formerly known as Marine Harvest.
At one loch – Loch Lochy, near Spean Bridge – Mowi used 11 tonnes of formaldehyde – far more than elsewhere. The company poured 3.2 tonnes into fish cages at nearby Loch Arkaig, 2.8 tonnes at Loch Sheil in Glenfinnan and 2.2 tones at Camas na Mult on Loch Ness.