To:

West Ham United FC
West Ham United FC: Kick gambling ads out of football!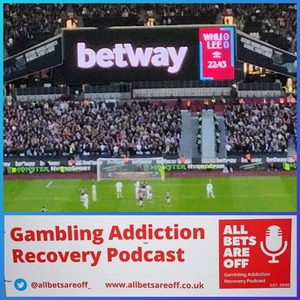 I want my family's club West Ham United FC to cancel all existing partnerships with gambling companies, to reject future partnerships, and to back The Big Step campaign.
Why is this important?
My name is Chris and I am in recovery from gambling addiction.
I am a huge football fan and a West Ham United FC season ticket holder. I am surrounded by gambling advertising and sponsorship at every West Ham match.
It was being subjected to this matchday advertising, as well as watching games on TV that led me to download my first betting app.
I downloaded that app to bet on the outcome of a football match. However, within a number of weeks, I was gambling on in-play football, foreign football, horses, dogs, virtual racing, and then casino products such as slots and roulette. I was missing days at work, my relationships with friends and family became strained and my mental health was ruined.
I was gambling online, in land-based casinos, bookmakers, and at Romford dogs.
I had never gambled before downloading that first app at the age of 30. I did not appreciate how dangerous gambling can be.
I also did not understand how the gambling industry would lure me in.
After downloading the app I started to receive emails offering free bets, offering me free spins in a casino. They were cross-selling their most addictive products to me, but at the time I did not understand the dangers.
The more money that I lost the more incentives I received. I was made a VIP and was given free money to gamble with. Rather than giving me free money to keep me gambling, the gambling operators should have been intervening. They didn't, and my experience is very common.
Less than six years after placing my first bet I was sitting in my sister-in-law's house ready to take my own life. Fortunately, I am still alive. I am one of the lucky ones.
Now in recovery, I try to help others who find themselves in the position that I was in and do all I can to prevent avoidable gambling harm.
I co-founded both the All Bets Are Off podcast gambling addiction recovery podcast and a charity called Gambling Education Network.
There are 409 deaths related to gambling every year in England alone and a YouGov study from this year shows that 2.9 million people are either already addicted or at risk of being so, with a further 3.3 million classified as "affected others". These stark figures show what we already know: gambling harm is not an issue affecting just a small minority, it is severely harming – sometimes killing – many.
To prevent any young fan from experiencing what I and so many others did, I'm urging West Ham United FC to cancel all gambling partnerships, say no to any new offers, and back The Big Step campaign.