To:

Keir Starmer -Leader Of The Opposition - The Government
Campaign to Strengthen the Hunting Act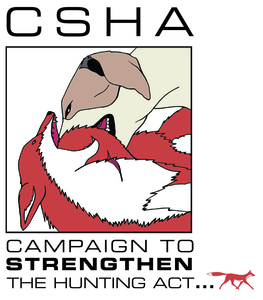 Strengthen the Hunting Act - To prevent hunts from using smokescreens such as 'trail hunting' to get away with illegal hunting.
Why is this important?
The Hunting Act is in urgent need of strengthening, to enable the authorities to clamp down on illegal hunting.
At present, hunts can escape prosecution – and nearly always do - by cynically claiming their pursuit and killing of a hunted animal was "unintentional". This nonsense is enabling hunts to carry on as if there were no ban at all.
Over 80% of the British public support the ban, but hunters appear to believe they are above the law. 50,000 hunters signed a Declaration before the ban came into force stating they would defy it, and continue to hunt as before, thus displaying their total contempt for democracy.
REIN IN THE HUNTERS – STRENGTHEN THE HUNTING ACT