To:

Secretary of State for Justice
Make it easier to sue landlords for mould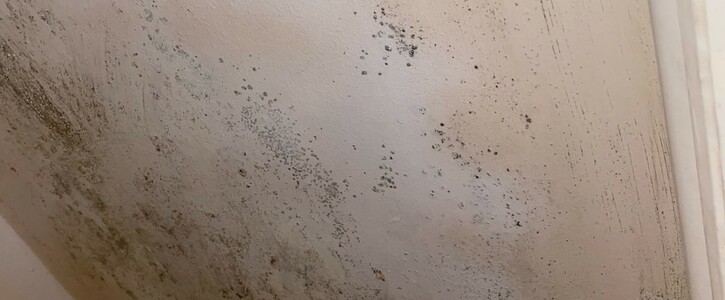 Make private renters eligible for legal aid when they are seeking damages as a result of landlord negligence, and exempt housing from new fixed recoverable costs regulations.
Why is this important?
I have lived with mould in my flat since I moved in. It seeped through the roof into my bedroom meaning I've not been able to use the top of my wardrobe for fear of my clothes getting damp and ruined. I managed to speak to the previous tenant and he had experienced the same problem. The landlord and letting agents consistently denied the mould was because of a fault to the property. The source of the mould was condensation from the roof tiles caused by a lack of proper, basic insulation.
Since the tragic death of Awaab Ishak was confirmed to be due to prolonged exposure to mould a few months ago [1] renters like me have felt more anxious than ever about the potential consequences of mould harming our health. 11% of private rented homes have some form of damp (including mould) in them according to the 2022 English Housing Survey. [2] Thousands of renters have to live with the threat of mould ruining their home but also ruining their lives. According to a Survation poll, 37% of private renters experienced damp and mould in the previous 5 years. [3]
Many things cause mould, including leaks, rising damp and poor insulation, but too often landlords dismiss complaints and blame tenants.
Renters shouldn't have to pay for the negligence of landlords and the Housing Secretary Michael Gove wants to change the system [4]
It's currently not possible to get legal aid for compensation for disrepair: whether for the inconvenience of living in those conditions or if your health has been damaged by your landlord's actions. And when tenants can get legal support, proposed changes this year to cap legal fees that negligent landlords have to pay will discourage lawyers from taking on complicated housing cases – as problems with mould usually are.
It is only right that renters be able to sue their landlords for damaging their health when they have failed to repair the homes they are making money from.
By extending legal aid to cover damages claims and exempting housing cases from the new legal fee rules, the government would make it easier for renters to take action.
If failure to keep homes in good condition is more likely to result in legal action, then landlords will respond more quickly to complaints and make sure their properties are safe to live in in the first place.
So please sign this petition today so that we can tell the Justice Secretary that renters deserve to live in homes that don't threaten their health and that landlords have to be held accountable.
[1] https://www.theguardian.com/uk-news/2022/nov/15/death-of-two-year-old-awaab-ishak-chronic-mould-in-flat-a-defining-moment-says-coroner
[2] https://www.gov.uk/government/statistics/english-housing-survey-2021-to-2022-headline-report/english-housing-survey-2021-to-2022-headline-report
[3] https://www.generationrent.org/survation_april_2021
[4] https://www.standard.co.uk/news/politics/michael-gove-homes-unsafe-rochdale-black-mould-inquest-b1042263.html