To:

Save the Children
Ask 'Save the Children' to revoke their annual Global Legacy Award given to Tony Blair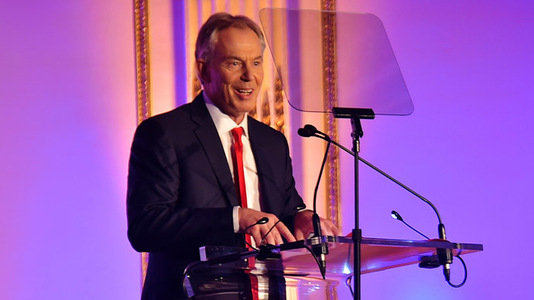 'Save the Children', please revoke the award given to Tony Blair in supposed recognition of his vanguard leadership on the world's international development stage.
As an international children's charity the choice of Tony Blair is controversial to say the least, as many see him as the cause of the deaths of countless children in the Middle East with damning allegations relating to his role as Middle East envoy and businesses dealings with autocratic rulers and others in the region.
Why is this important?
Tony Blair was awarded the "global legacy award" by Save the Children US. Apparently this is for his "commitment to Africa".
But the former prime minister is central to Sir John Chilcot's inquiry into Britain's controversial and protracted war in Iraq.
Earlier this month, it emerged that Blair had signed a multimillion pound contract with a Saudi Arabian oil company in 2010 to broker secret deals on the firm's behalf with Chinese state officials. The revelation raises serious questions over the former PM's diplomatic role as Middle East envoy, and his personal vested interests in the region. Then earlier this year, Blair managed to successfully quash a Serious Fraud Office investigation into alleged corruption regarding an arms deal with Saudi Arabia.
It is for these reasons that Tony Blair should not be awarded Save the Children's Global Legacy award. His "legacy" in Iraq overshadows his achievements in Africa.