To:

Secretary of State for Housing, Robert Jenrick
Stop unfair Covid evictions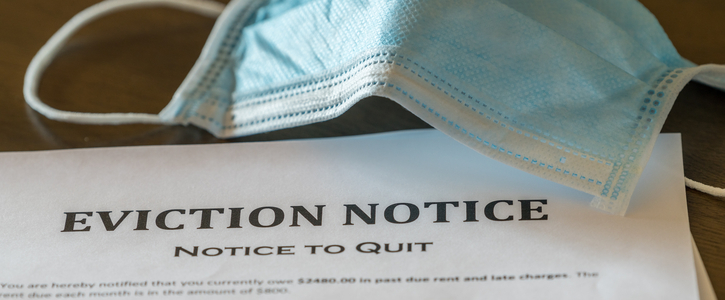 Private renters can still be evicted for no reason, even in a pandemic. The Government must keep renters safe and end unfair evictions for good especially during this crisis.
Why is this important?
Right now, landlords can evict tenants without giving a reason, using Section 21 of the 1988 Housing Act. The Government pledged to end these unfair evictions in 2019, but have not delivered on this promise. Losing your home through no fault of your own is never easy, but during a pandemic, it can be dangerous. Last March, the Government promised us that no one would lose their homes because of Covid, but renters are currently being evicted because of section 21, even in lockdown.
My name is Jacqueline. At the start of the pandemic I was working for a care agency out in the community, ensuring that vulnerable people were being properly and well cared for in their homes.
The stress from the job, made worse by the PPE scandal, finally took its toll on my mental health in June 2020 and, on the orders of my GP, I was medically signed off from work. This led to me having to apply for Universal Credit whilst also looking for another job, in what was and still is, a very difficult time.
I had to wait five weeks for my first Universal Credit payment which meant that I was immediately plunged into debt. I had a small amount of debt before, but had almost paid this off.
The landlord knew about my situation but was not remotely interested. I was issued with a Section 21 'no fault' eviction notice in August 2020. What followed was numerous emails from the letting agency, constantly wanting updates on when I would be leaving the property.
The moving costs were too expensive and I could not find anywhere else for myself and my daughter to go. This meant we did not leave the house at the end of the eviction notice and the pressure from the agency grew even worse. Each time I received an email I just felt so harassed, as though a tremendous weight had been put on me.
My landlord has now applied to the court to have me evicted. The law means they don't even need a reason. I am now facing the reality of being made homeless and with nowhere to go.
The Government promised that people like me would not lose their home due to covid-19. But that's exactly what's happening. It's been almost two years since they promised to end unfair evictions, but I'm now facing homelessness in the middle of a pandemic. Everyone deserves a safe and secure home - that's why I reached out to Generation Rent - the Government must stop dragging their feet and deliver on their promise to end unfair evictions.