To:

Priti Patel, UK Secretary of State for International Development
Defend women's healthcare across the world

International Planned Parenthood Federation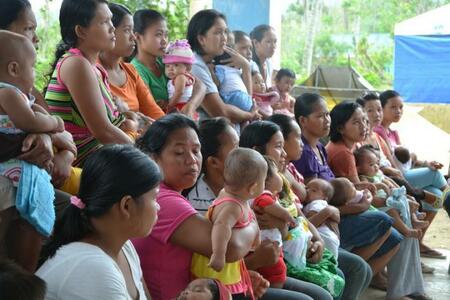 Join other governments in championing sexual and reproductive health across the world in reaction to the US Global Gag Rule.
Why is this important?
On 23 January 2017 President Trump signed an executive order reinstating the Global Gag Rule, or the Mexico City Policy. This order denies U.S. funding to global health and family planning organisations if they use money from other donors to provide abortion services, counselling or referrals—even if abortion is legal in a country. It blocks critical funding for life-saving health services like contraception, maternal health, Zika and HIV/AIDS prevention and treatment for any organisation that refuses to sign it.
It will have a devastating effect. The World Health Organisation estimates that every day, 830 women die from preventable causes related to pregnancy and childbirth and 99% of all maternal deaths occur in developing countries. The Policy will hit hardest women living at the margins of society – the poorest, the most remote and those under 25. Zika and HIV are more likely to spread. Millions will suffer.
The Global Gag Rule jeopardises the investment the UK Government has made in women's health globally. Due to close inter-linkages between women's health and poverty, environmental degradation, forced migration and conflict, these trends will worsen.
The Global Gag Rule is an attempt to silence the voice, choice, and control of the world's poorest women. The Policy is an assault on every woman, everywhere.
In the spirit of the Women's Marches last weekend, we call on the UK government to join other governments in championing comprehensive sexual and reproductive health and rights both politically and financially.
So please sign and share our petition asking the UK Government to champion life-saving services for women across the world.
Many thanks,
The IPPF team
For more on the Global Gag Rule: http://www.ippf.org/news/why-we-will-not-sign-global-gag-rule