To:

Boris Johnson and Priti Patel
Fix the Windrush compensation scheme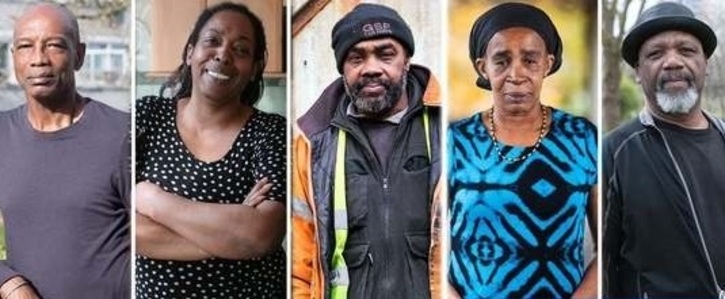 We are calling on the government to improve the Windrush compensation scheme by doing three things:
1: Make the compensation scheme process easier by considering independence and accessibility.
2: Put a substantial amount of funding into the scheme to support grass roots and voluntary sector services that run outreach and support programmes for survivors in the UK, Africa and the Caribbean on legal assistance, advocacy and emotional well-being.
3: Include a full apology letter with every single compensation letter.
Why is this important?
In April 2019, the government launched the Windrush Compensation Scheme in response to the Windrush Scandal. According to the latest report from the National Audit Office The Home Office estimated it might pay out compensation worth between £120 million and £310 million to 15,000 people. By the end of March 2021, the Department had received 2,163 claims. The Home Office to date have paid £14.3 million to 633 people. The National Audit Office discovered that massive delays and back log of outstanding cases which many have been not being resolved in the last two years. They also found out they are only 6 full time case workers to support over 15,000 potential claims.
Gareth Davies, the head of the NAO, said: "The Windrush Compensation Scheme was rolled out before it was ready to receive applications and two years after it was launched, people are still facing long waits to receive their final compensation payment. Since December 2020, the Home Office has made some progress, but it needs to sustain its efforts to improve the scheme to ensure it fairly compensates members of the Windrush generation in acknowledgement of the suffering it has caused them".
The compensation has failed the Windrush Generation during this time over 21 people have died without receiving compensation. One person is Paulette Wilson who died in July 2020. Her daughter Natalie Barnes said, "Home office still operate the hostile environment policy which contributed to the death of my mother. Before she passed, she was struggling with the forms and lack of support and respect from the Home Office. The scheme needs to be moved so there is proper justice to families like mine.'
Stephanie O 'Connor is still mourning the loss of her mum Sarah who moved to the UK in 1967 and died in July 2019 as a child says: 'For my mum the compensation scheme has come too late, and I am so disappointed that it is still taking this long for people to get what is owed to them. I just hope that people get compensated fairly for everything that they have been through.'
The compensation scheme was meant to help people get their lives back on track and for the government to acknowledge and apologise in how they abused the rights of Black British Citizens and other Commonwealth citizens But instead the scheme has been far too complicated for victims to use, with very little support for those making claims. Over the last two years there have numerous reports and news stories on the failure of the scheme.
This has affected people's entire lives, like Michael Braithwaite who was born in Trinidad and came to Britain in 1961: 'Over the last two years my life has been turned upside down. The mental stress and turmoil that caused me ill health still impact my daily life. The government compensation scheme has not been fairly documented, it was constructed behind closed doors, no public input and no one to represent the Windrush victims.'
Charlotte Tobierre has been advocating for her father Thomas said: "The Windrush compensation scheme must be moved to an independent organisation. Each category is a battle, You have to fight for every penny and it's tiring. It is so damaging to a claimant to be asked to provide so much evidence to then be offered a small percentage of what they lost. My father worked for over 50 years, paid into a private pension, He was then caught up in the Windrush scandal and told he couldn't work, He cashed in that pension for bills, rent and food. The compensation team asked for all documentation of the pension, which my father provided, He was then told they do not compensate pensions and would receive nothing for pension loss. All those years working, £14,000 lost just like that, He continues to work now at the age of 67."